Happy Veteran's Day!
My apologies for the lack or recent updates. I'm just kinda busy this time of year, that's all. It's kinda nice to take a break and do this.
As you probably saw on my
last post
, Micah Stutelberg was born a week and a half ago. He takes after his brother and cousin on the awesomeness scale. There's a lot of really good pics and updates on
my sister's blog
.
Our first
Tournament of Roses
practice was yesterday. It's going to sound really good this year...we're playing some good stuff and the instrumentation is very marching bandish. We have 22 tubas, 41 trumpets, 3 million trombones, you get the idea. It looks to be another fun/busy December.
I'm dead in the middle of College apps, so as you can imagine life is so much fun. It's kind of nice...I can almost see the light at the end of the tunnel (i.e. Dec. 1), but there's still a good amount of work to do. After those are in, honor band season starts up so I need to start prepping for that.
More and more young folks are declaring themselves bankrupt. Why? Because of $3000-$4000
cell phone bills
. All the more reason I hate phones. They're dumb
and
expensive.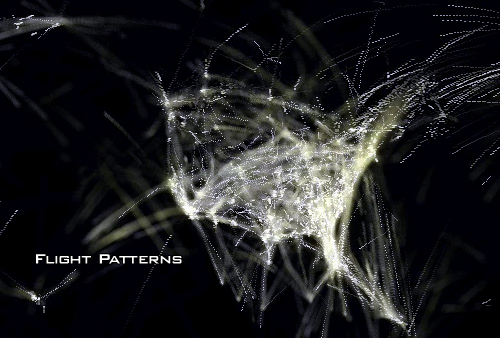 I came across this really cool site where
flight pattern visualizations are plotted
and set to motion. It's really cool to look at some of the busier times with some of the weird effects. A good time waster.
I hate it when you can't get those
overhead bins
on planes or buses to close. Nothing says it better than this commercial.
That's all for now...I'm going to go find my cat and take a much needed nap.