All for free. That's about 6 months worth of sandwiches.
Well, school started this week. I was trying to come up with an adjective to describe the week but could only come up with "long". Hey...only 35 more to go.
My schedule didn't change too much from last week. Instead of dealing with the parking fiasco with no first period, I decided to TA for anatomy instead. So far its been pretty fun.
My mom's work had some group thing at the
Jethawks
on Friday. It was a good game..they came from behind for a nice win. Apparently if they win on a Friday fans get a free loaf of bread at the end of the game. Somehow we ended up with six loaves (that really doesn't look like the right spelling but apperently it is), so that was kinda cool.
For Casey's birthday last week, a few of us went to see
Superbad
earlier today. The contents of the movie are pretty well described by the title. It was purtty dang horrible/vulgar/just plain dumb.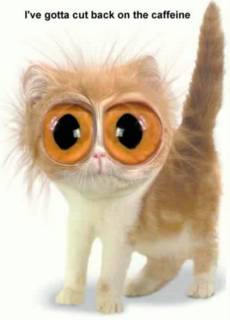 For our coffee connoisseurs out there, a new flavor has emerged. The rare type of
coffee is made from the droppings of the civet cat
. The droppings apperently "enhance" the coffee to provide a "superb" taste. No thanks.
It's comforting to know the
emergency exit
will lead to a safe environment.
Directions on a clothes tag:
Machine wash warm, inside o
ut with like colors. Use only non-chlorine bleach. Tumble dry medium, medium hot, iron. OR Give it to your wife.


This has to be one of the
most amazing hands of poker
ever dealt. One word: Wow.
That's about it for now...tomorrow's shaping up to be one of those wonderful Melancholy Mondays.