Why such a "happy day" you may ask? Because I actually have a day off! It's such a rare yet wonderful occurrence.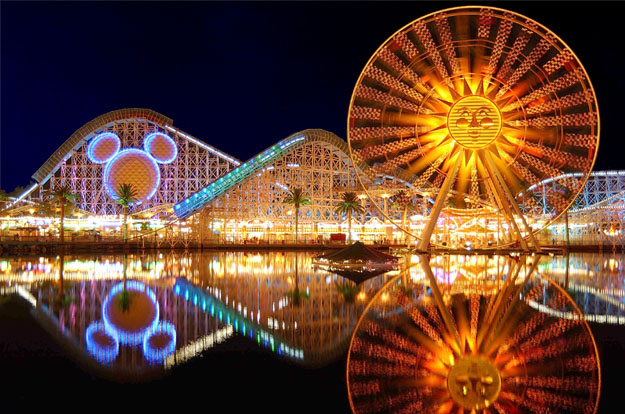 On Friday the AV District Honor Band went to
Disney's California Adventure
. We had a few hours in the morning, performed early afternoon, and stayed until the park closed. It was a long day, but very fun. Although CA Adventure is slightly boring compared to Disneyland (not enough to do...there's a about 4 worthwhile rides), I guess it was a nice change and definitly some good times.
Yesterday I had my audition for
Pepperdine
. I think it went fairly well, and the orchestra director seemed to think I did well also. There was also a written theory placement exam which, I learned towards the end, was not all written. There happened to be a piano sight reading and sight singing component to the test. The piano went well. My first experience sight sining sounded a lot like it was my first experience sight sining. We'll leave it at that.
The plethora of college applications has turned into a lesser plethora of scholarship applications. I'm beginning to get a little sick of typing my
volunteering efforts over and over again. On a completely unrelated note, I'm very excited for Solo/Ensemble fast approaching. I'll be doing the Copland (If you haven't heard it...you need too) and I got a group together to do Schickele's Monochrome III (you need to hear that one to). Drop me an email if you want some sound bites.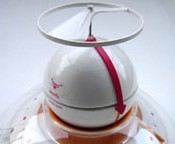 Karl discovered a post online for regarding a slightly different alarm clock. It solves the age old problem/curse of the snooze button. When you're alarm rings, the top files off like a helicopter and continues
flying around and beeping
until you get up to deactivate it. Simply genius. I know some people who could really benefit from this...
Paris Las Vegas experienced a little bit of
Microsoft's infamous BSOD
the other day. It must have been pretty good with a display that large. Fun stuff.
Finally, for everybody who ever wanted to know the true secret to playing pool:
it's so easy a chicken can do it
.
That's all for now...I'm going to go enjoy my free time by taking a nap.