This week was pretty exciting. Even with no school I'm keeping busy.
Last Sunday was Luke's baptism. It was pretty amazing...the kid didn't cry (definitely a first). It was nice to get together and celebrate that.
I had the chance to shadow a
radiologist
on Friday. I got to see some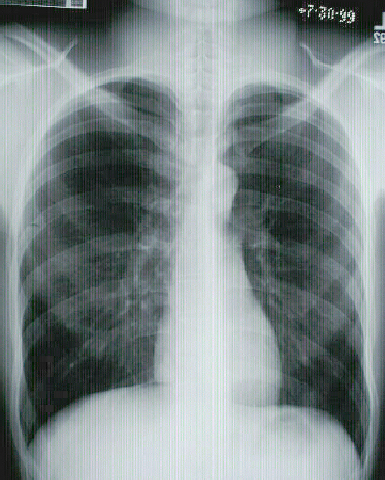 of the different stuff they do and also got to watch a procedure. I got a lot out of that; definitely an interesting experience. After that, I came home, watched the
shuttle land
, and went over to the the hospital. The
ER
was as busy as usual (meaning it was insane). After getting spit and sworn upon I met Jon and we headed up to meet my dad and sister in Vegas to help Andi and Karl move. Needless to say, Friday was a busy day. Hey, that rhymed.
On Saturday night we went and saw the
Blue Man Group
. Karl "knows a guy" so we actually got the tickets free. I'll sum up the show in one word:
awesome
. The visual effects were amazing and the music pretty cool. We really had a good time. And the price was right, too.
Band sectional on Tuesday at 2. Be there.
The
iP
hone
launches on Friday night although it appears a select few have
already gotten a hold of one
. Many are predicting it will be a big hit; others a big flop. I'm gonna say that it's going to be big for a little while then die out.
The
Aurora Boreals
are amazing to look at from earth, but the
view from space
is pretty breathtaking also.
The new way to contribute to a green earth: the
rubber Emo Bulb
! The perfect energy saving solution for emos, goths and blind people.
Police aren't responding to your "petty" call?
This guy found a solution
.
I think I found the secret to Asian success...
they can remove their head
! Silly Asians.
That's all for now...I think I'm going to go get my
free Jamba Juice
.